Phase two of our renovation is complete!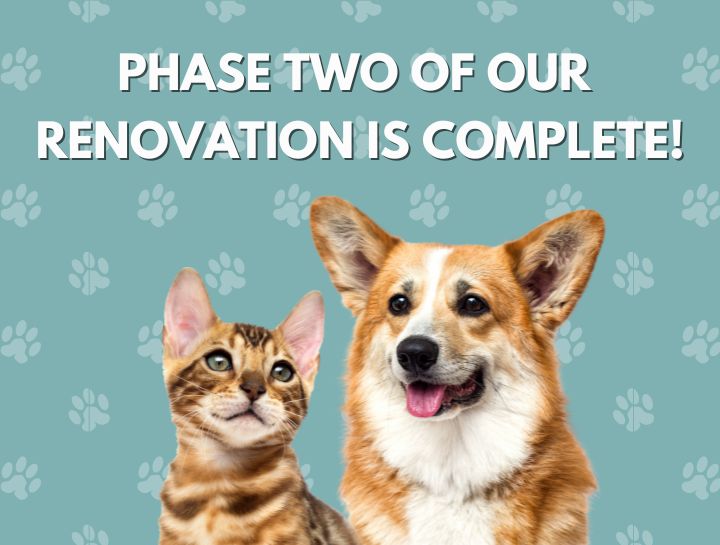 May 25, 2023
We are thrilled to announce we're creating a whole new look just for you!
Phase two of our renovations is complete and the final phase of our renovations has begun here at Solomons Veterinary Medical Center. We will be closed all day on Tuesday, May 30, 2023, and will be re-opening in our newly renovated space on Wednesday, May 31, 2023 at 12 pm.

We will remain open and will continue to see patients throughout the renovation process. Our renovations will upgrade our facility to a state-of-the-art space with brand-new equipment! The updates will include a new and improved comfort room, a cattery with a play area, more exam rooms, a glassed-in surgical suite, a dental suite, and a large kennel area with six runs!
Solomons Veterinary Medical Center has gone through many changes over the years but our core mission remains the same: to provide our patients with the highest quality of care possible. The newly renovated space will better support our ability to provide this high standard of care!
Thank you for your patience and understanding throughout this process. We can't wait to see you and your pets in our updated space!
Be sure to follow us on Facebook to see our renovation progress—Todd is keeping us updated!
Call (410) 326-4300 with any questions or to schedule an appointment.