In-Hospital and Curbside Appointments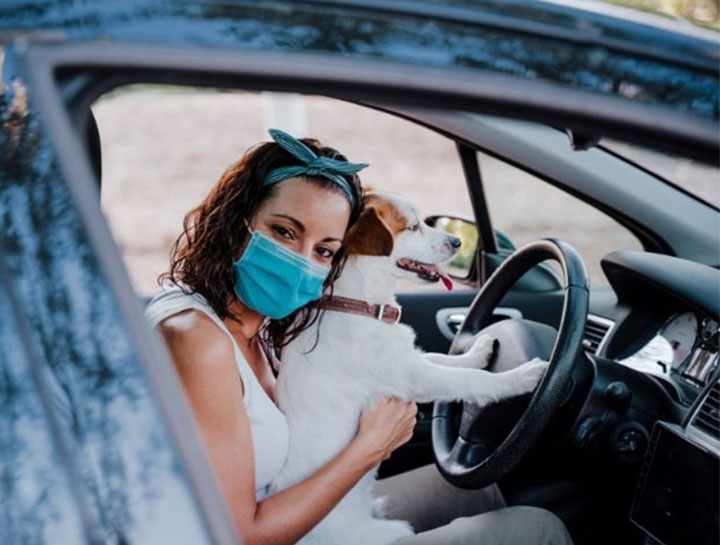 November 5, 2021
At Solomons Veterinary Medical Center, clients are welcome into the building for their appointments. If you wish to remain curbside, please let us know when you are scheduling your appointment and we are more than happy to accommodate your request.
What to expect:
Step 1: When you pull into the parking lot we ask that you please call or text the front desk at (410) 326-4300 to let us know that you and your pet have arrived.
Step 2: Clients will be asked to wait in their cars until directed to meet us in the parking lot or when to come into the building.
Step 3: Depending on the type of appointment requested:
In-Hospital Appointment: Our technician will call you to meet them at the door with your pet and you will be immediately taken to an exam room. Please remember that you must be wearing a mask to enter the building and you will be asked to sanitize your hands upon entering. Only one person will be allowed into the building.
Curbside Appointment: We offer a virtual appointment experience so that you can participate throughout the entire appointment. After calling us to check-in, our technician will meet you outside to bring your pet into the building. They will take a full history and gather any questions that you might have for the doctor. The doctor will discuss your questions and all findings during the appointment virtually.
Step 4: After the appointment is complete:
In-Hospital Appointment: Everything will be completed in the exam room. Prior to leaving, you will be given any medications, the opportunity to schedule follow-up appointments, and/or check out. You will then be escorted to the exit by one of our staff members.
Curbside Appointment: Our technician will bring your pet with any prescriptions, etc to you outside. You will check out and schedule any necessary follow-up appointments with our receptionist over the phone.
Prescription Food and Medication Pick-up:
Will continue to be handled curbside and we ask that you kindly call (410) 326-4300 when you reach our parking lot.
If you have any questions or concerns we ask that you please reach out to us by phone at (410) 326-4300 or email us.
Thank You.
Solomons Veterinary Medical Center